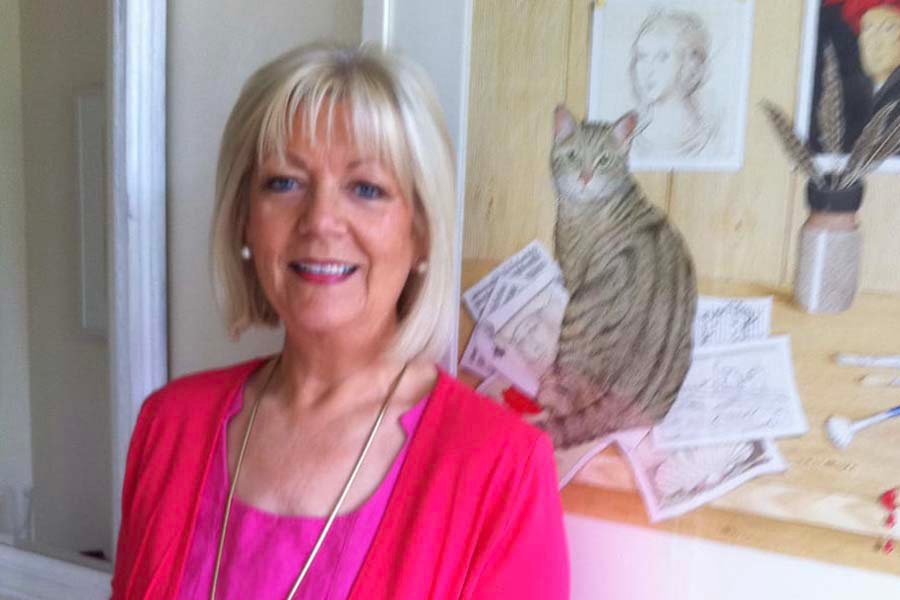 Working from her studio, surrounded by woodland in Ireland's hidden heartland, Thurles artist Catherine Daly is inspired by the mind, mystery and magic that resonates through our natural world.
She brings together an intensity of subject matter with her recurring themes, pushing and stretching concepts to their full potential.
Daly's work can be seen in collections all across the World in such countries as Germany, the United States, Holland and Australia. Her commissions have included portraits of many recognisable figures.
Artist Tony O' Malley, admired and supported Catherine in the past and she was honoured to be chosen by him as his guest invitee at the RHA Banquet Exhibition in the RHA Gallagher Gallery in Dublin.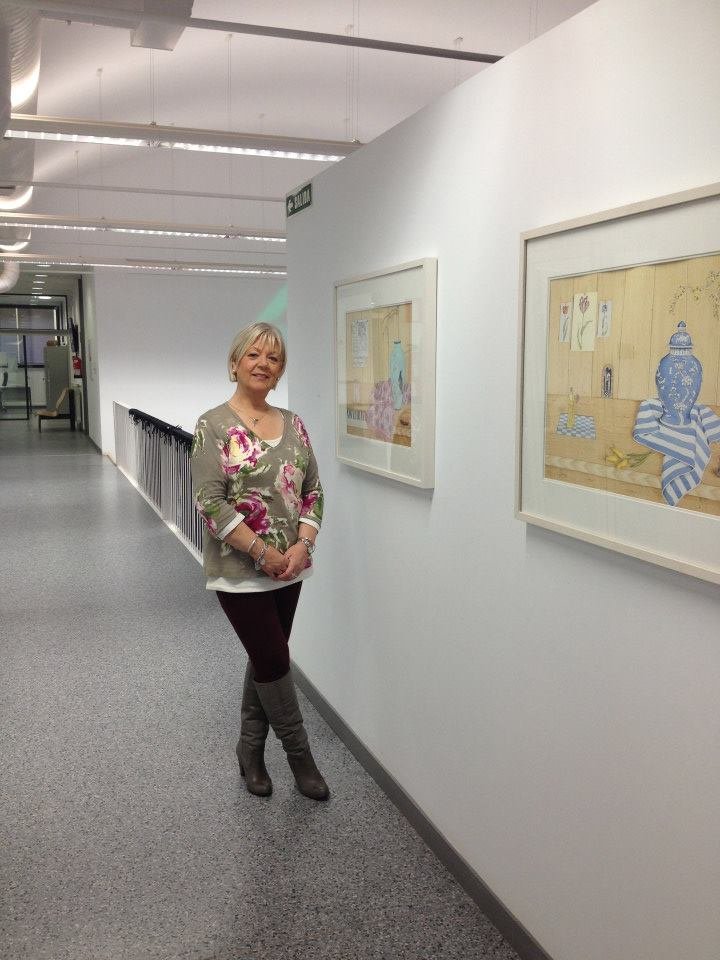 Painting and draughtsmanship of this calibre is unusual in my experience and while the artistic influences on Catherine are no doubt many and varied she still manages to create personal and unique works of art. Her still Life compositions draw together the ideas and styles of German and Dutch old masters, Japanese woodblocks and the ultra realism of modern and contemporary Irish painters such as Patrick Hennessy and Liam Belton.
However where Catherine stands out for me is the absence of stiltedness in her compositions – a feature of many other still life practitioners. Her compositions display a fastidiousness and attention to detail which does not overpower the narrative but enhances it and gives the viewer a great deal to marvel at. What is even more remarkable is the scale on which Catherine works – she paints on very large sheets of the best paper and yet still manages to convey an intimacy in the relationships of the protagonists.
JAMES O' HALLORAN BA,FSCSI,FRICS
ADAMS, FINE ART AUCTIONEERS
I use watercolour in quite a controlled way. While this medium can be incredibly challenging, I find it resonates stillness and delicacy that I aim to achieve. For this series I wanted to create a collection of still life paintings, but with an element of surrealist magic. Combining my passion for music, art and nature bringing the table to life.
I love the beauty that is in simple things like nature and hand crafted pots. In these times we are all a bit more conscious of the beauty that is all around our immediate surroundings.