MIXED MEDIA ARTIST Catherine Ryan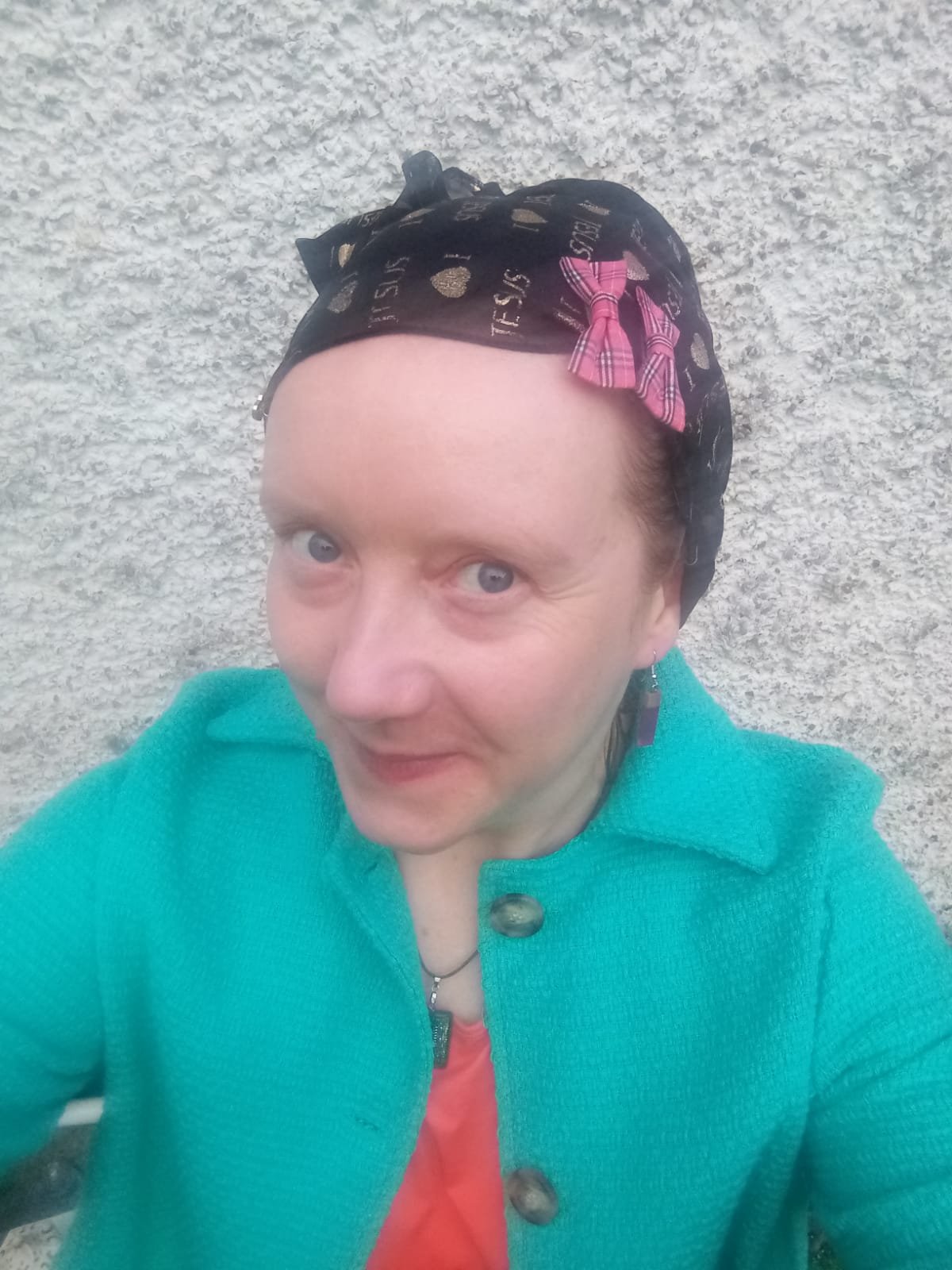 The city fosters art and is art…

today we must treat the social nucleus as the essential element in every valid city plan..
– Lewis Mumford: "What is a City?" – 1937
Catherine Ryan is a mixed media artist based in Dublin. Her style evolved from a fusion of influences including glass design at the National College of Art and Design, painting, sculpture and street art. Catherine's abstract cityscapes celebrate cities as centres of pulsing humanity. Different materials and colours illustrate the multi-layered quality of contemporary life. The primal medium of paint unites the highly textured elements into an organised whole.
Catherine witnessed the blossoming of Dublin from a self consciously grey city to one that celebrates its multicoloured diversity. This is reflected in Dublinski (2007), her tribute to the fairly eccentric city, where each intricate component is vital to the smooth running of the entire organism. This is the first painting upon which Catherine began to attach small items collected from the streets as if the city was shedding its skin. These items, found on her many walks and extensive photographing of a changing Dublin are infused with unknown stories, much like the multi layered city itself. Adopting a visitor's perspective when exploring her hometown, Catherine relishes the wonders, different energies and mysteries that exist on her doorstep.
Neon lights on rainy nights, smelly alleyways and the top deck of buses all have their allure. A city needs grit. Her vibrant use of colour and funky 3D elements reflect the moving colours, signs and shapes as you walk through the streets. Catherine's lifelong belief in bright colours is enriched by her background in glass design and floristry. Catherine's mapped collages of abstract cityscapes encourage the act of psychogeography; a playful wandering through the urban environment.
Advertising language also features in the work, reflecting the fragmented reality that dissects your field of vision as you walk through a city; a billboard here, a bus ad there. The world is full of bright colours, textures and sounds and is in a constant state of flux. Its allure, power and beauty stems from its diversity.
The overriding concept behind my work is that contemporary life is complex yet there is an overall unity to things, a cosmic order. This intricacy and interdependence is reflected in my multi-layered collages; different materials are brought together through the medium of paint. My painting-collages extend the limits of the 2 dimensional canvas by incorporating highly textured elements that extend around all the edges. Small items are found by me and some are donated. (Materials are thoroughly steeped before use). Although my work is multicoloured, each painting in a series contains a particular colour scheme – for example Irish themed works contain green white and orange, while New York works contain hot pink and neon yellow.
I am always on the look-out for new materials that further warp the traditional flat painting plane, such as holographic elements that create 3D effects, thereby deepening the field of vision. A sense of play is important to me, to facilitate a connection with the piece. For this purpose I also use fragments of mirror to create space for the viewer to become an active part of the collages. My work conveys joy, humour and the power of the imagination to see the potential of the ordinary. My artwork celebrates the interconnectedness of all things. More is more!
ARTWORKS BYCatherine Ryan
Our Lady's Children's Hospital, Crumlin
Private collections (national and international)
2020 – Tír na nÓg art and literature magazine, Galway 2020.

2020 – JCAST by Walk Bye, Jersey City art in public parks, USA.

2020 – Issue 3 Artists Responding To, UK.

2020 – The Body as Landscape, Haus a Rest, UK.

2019 – Birr Vintage Week, Offaly.

2018 – No Fixed Abode, in aid of the Peter McVerry Trust, The Copperhouse Gallery, Dublin 2.

2017 – Antennae, Lubomirov/Angus-Hughes, London.

2016 – Joint Effort by Expanded Draught, Pinecone Gallery, Kentucky, USA.

2016 – Galway 1916, Connacht Tribune Printworks, Galway.

2015 – Don't Step On The Cracks, curated group exhibition, Solas Art Gallery, Leitrim.

2015 – Little Slices, solo exhibition, RUA RED Café Wall, South Dublin Arts Centre, Dublin 24.

2015 – Cavendish Row, Summer group exhibition, Olivier Cornet Gallery, 5 Cavendish Row, Dublin 1.

2014 – More Is More, solo exhibition, The Upstairs Gallery, The Watergate Theatre, Kilkenny City.

2014 – For The Love Of (FTLO) New York, group exhibition, The Bottleneck Gallery, 60 Broadway, Brooklyn, New York, USA.

2013 – Mondo Bizarro, group exhibition, The Market Studios, Dublin 7.

2013 – FUNKYTOWN, solo exhibition as part of 10 Days In Dublin Festival. Avenue Road Gallery, Portobello, Dublin 8. 

2013 –

Precursor,

 Catalyst Arts Members' exhibition, College Court, Belfast.

2012 – Manifest, group exhibition of 7 emerging artists, curated by Mike Fitzpatrick, Head of Limerick School of Art and Design. Kinsale Arts Festival, West Cork.

2011 – 181st Annual Exhibition, Royal Hibernian Academy (RHA), Ely Place, D2.

2011 –

Things That Matter

,

 group exhibition, Westport Arts Festival, Mayo.

2011 – Suas an Staighre, solo exhibition, Birr Theatre and Arts Centre, Oxmanstown Hall, Birr, Offaly.

Closing Time, 

community event, The Mill Theatre, Dundrum, Dublin 14.

Co-presented with artist / curator Deirdre Morrissey, part of Unfolding Narratives, sponsored by Dun Laoghaire-Rathdown County Council.

2010 – Summer Show, group exhibition, The Mill Theatre, Dundrum Town Centre, Dublin 14.

2010 – Sustainable Futures, group exhibition, Limerick City Gallery of Art, Carnegie Building, Pery Square, Limerick City.

2009 – SHE, group exhibition, D-Light Studios, Dublin 1.

2009 – Summer Show, group exhibition, RUA RED Arts Centre, Dublin 24.
2017 – 2020
BA First Class Honours Irish Folklore and Irish Studies, UCD, Dublin 4.
1998 – 2001
National College of Art and Design, 100 Thomas Street, Dublin 8.
Craft Design; Glass