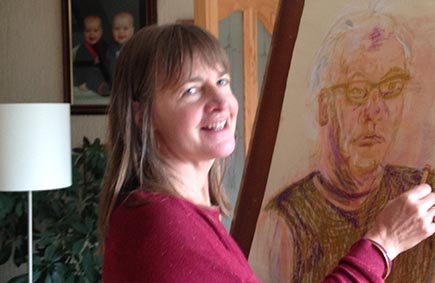 Gillian has worked as an artist facilitator on Crawford Art Gallery's Lonradh programme for people with memory loss and their family members/friends for the past nine years. She has worked in various nursing homes as an artist for the past eleven years.
Gillian works from her rural studio in north Cork.
Gillian worked as a social worker for many years in Ireland, Scotland and Canada before enrolling in CCAD as a mature student. She graduated in 2008 with a BA hons in Fine Art and in 2009 with a PGDE.
I have lived in a rural location for 20 years and my childhood was spent in a similar vicinity and I have always been drawn to observing my natural environment in my art. Images of birds, dead rats and voles, hens, pigs etc are numerous in my work. I did a number of portraits of older people with whom I worked in various nursing homes in county Cork and in the Lonradh programme at the Crawford Art Gallery culminating in a solo exhibition called Memory is grey last year. (Please see my website).
My work is presently taking a more environmental turn as a result of my love of my surroundings and my dismay at the degradation that is taking place all around me and around us generally.
I did an online ecoliteracy course with Cathy Fitzgerald (see ecoliteracy course, Hollywood Forest Story and Haumea) this summer and it educated me and put me in touch with likeminded artists and philosophers and writers. I am preparing work for a solo exhibition at Blackwater Valley Makers, Fermoy in December and its theme is about asking how we can live in harmony and with respect for other non human beings such as animals, plants, rivers, hedgerows etc, and protect our fragile earth.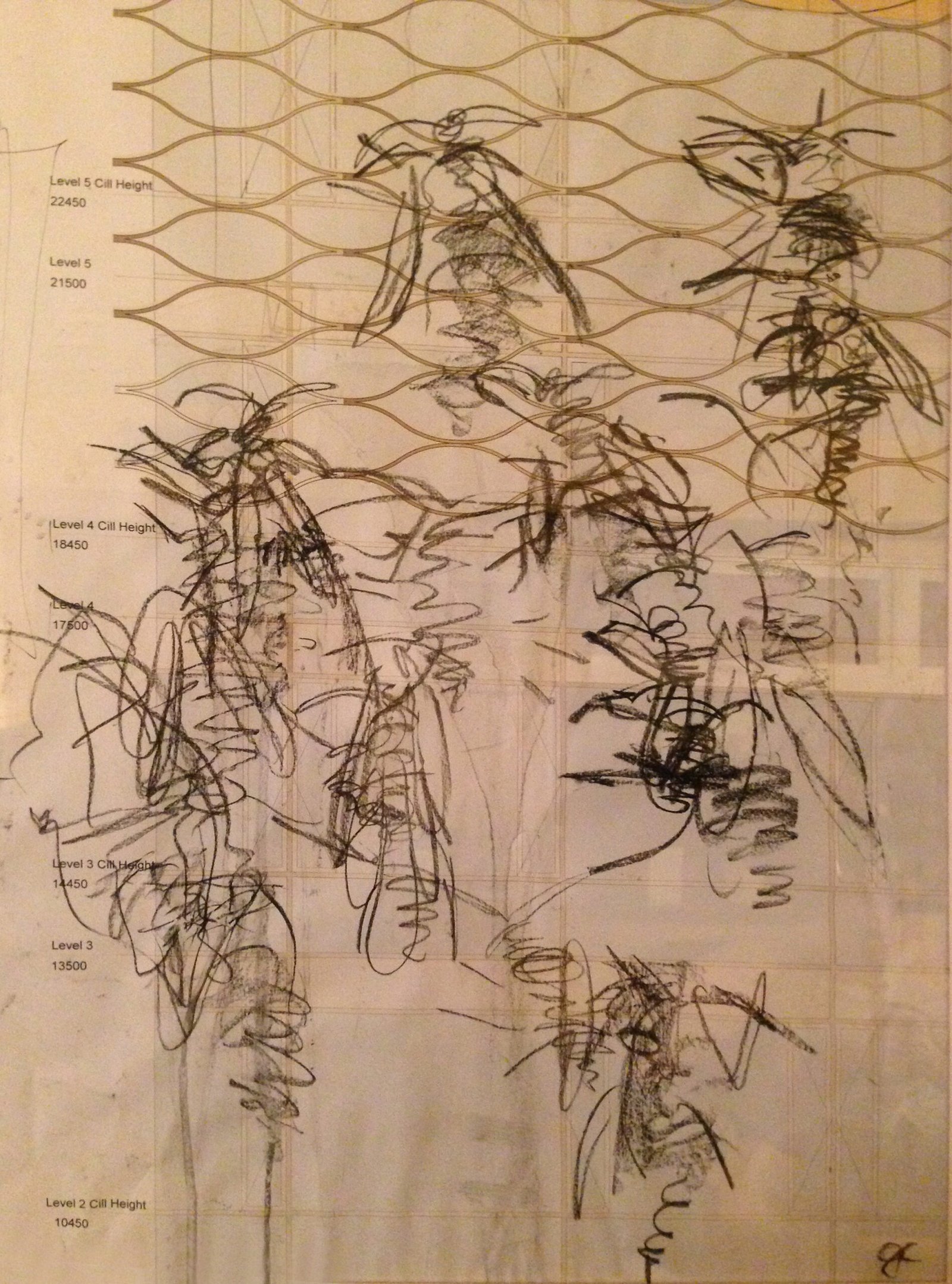 'Workers', Gillian Cussen, Charcoal on Found Paper, 2019
'It is urgent that we assume the duty of fighting for the fundamental ethical principles, like respect for the life of human beings, the life of other animals, the life of birds, the life of rivers and forests. I do not believe in love between men and women, between human beings, if we are not able to love the world. Ecology takes on fundamental importance at the end of the century. It has to be present in any radical, critical or liberationist educational practice. For this reason, it seems to me a lamentable contradiction to engage in progressive, revolutionary discourse and have a practice which negates life. A practice which pollutes the sea, the water, the fields, devastates the forests, destroys the trees, threatens the birds and animals, does violence to the mountains, the cities, to our cultural and historical memories.'
– Paulo Freire, Brazilian educator and philosopher who was a leading advocate of critical pedagogy.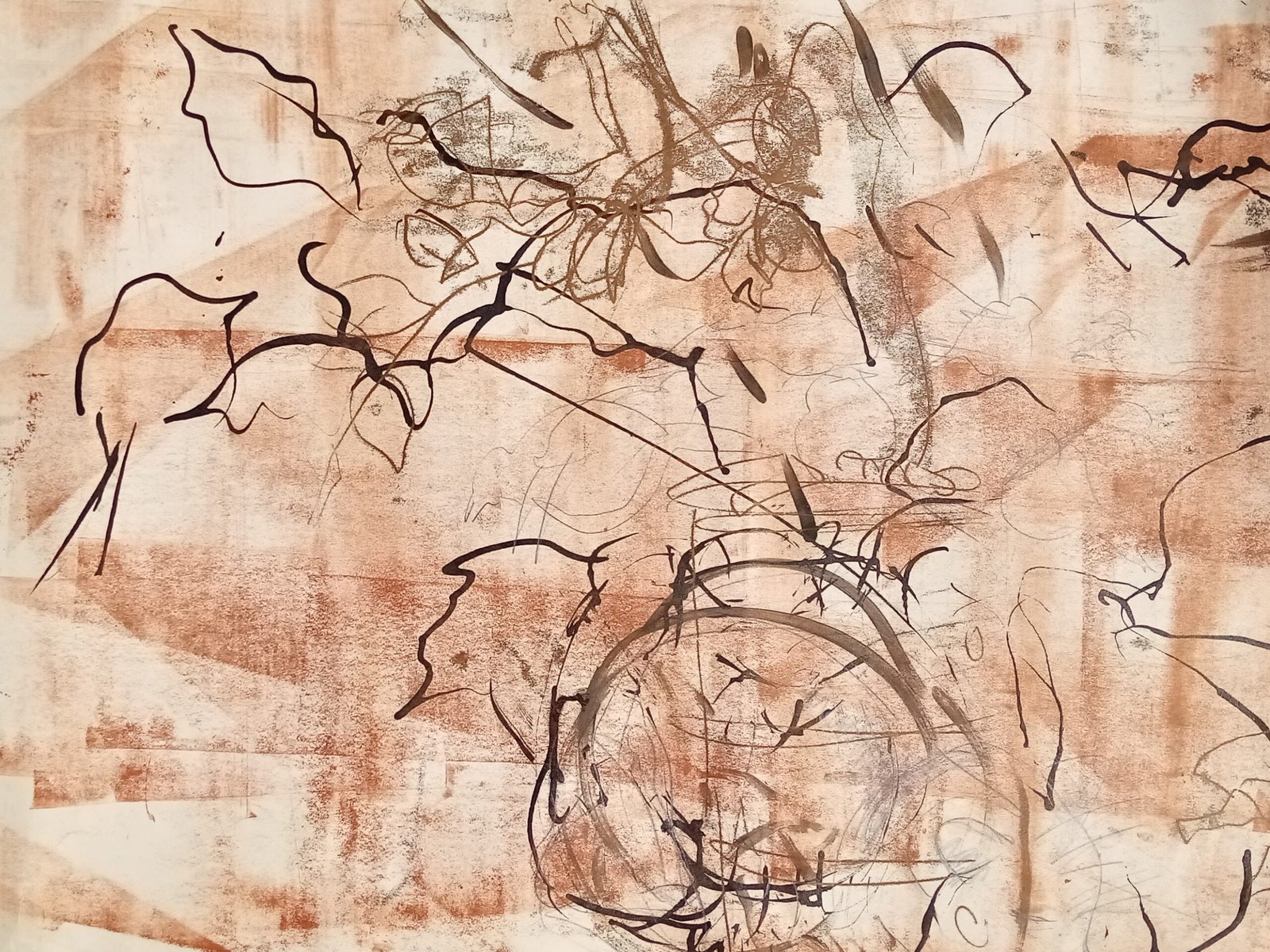 I am fundamentally a drawer and use various media and surfaces with a growing preference for materials that are recycled or that I can make myself from natural sources, eg charcoal and inks from fruit and vegetables. I work outside as often as weather permits. I completed an Eco literacy course recently with artist and scientist Dr.Cathy Fitzgerald, The Hollywood Forest, Co.Carlow and this has greatly influenced the direction I want my work to take.
While always loving the outdoors and  nature, Cathy's course gave me access to the ecological and philosophical knowledge to help me frame my work around the idea of the interdependence of all beings on earth, both human and non human and also importantly, introduced me to the work of philosophers and artists involved in trying to establish a more sustainable life here on earth where human and non human beings can live in harmony unlike the current situation where the destruction of forests, rivers and seas is rife.
ARTWORKS BY Gillian Cussen
Gillian has worked as an artist facilitator on Crawford Art Gallery's Lonradh programme for people with memory loss and their family members/friends for the past nine years. 
2010 – RUA annual group exhibition.
2018 – Solo exhibition – Friarsgate Theatre, Kilmallock, Co.Limerick.
2019 – Lavitt Members Annual Exhibition.
2019 – Solo exhibition – Library HQ- County Hall , Cork.
OPW purchase prize – Degree show 2008
Joint winner  UCC purchase prize – Degree show 2008
CCAD BA(hons) Fine Art 2008
CCAD PGDE 2009