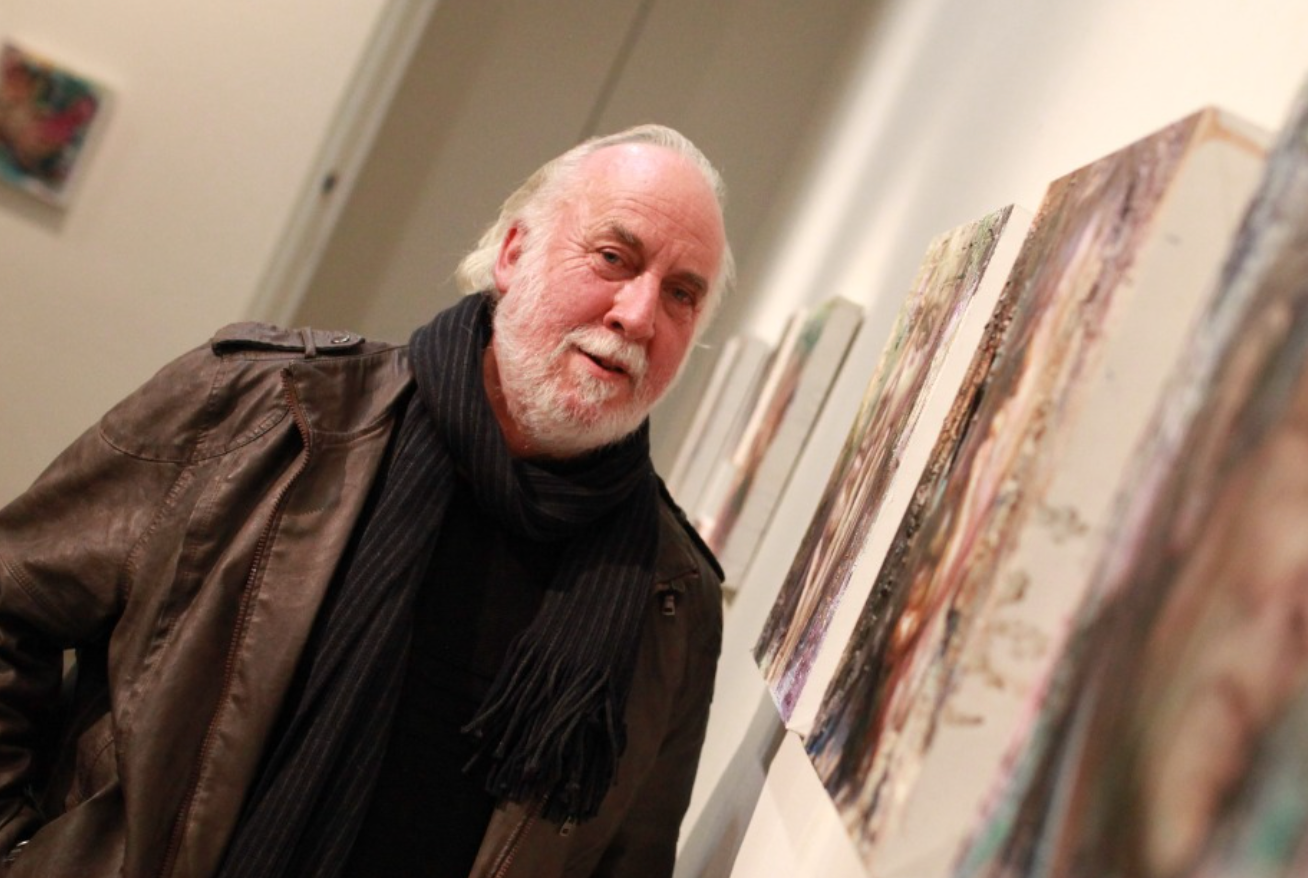 The human spirit carves itself upon the face and I love to try to capture it on a second of its journey.
John Keating was born in Tipperary. He studied at Crawford College of Art Cork, Trinity College Dublin, Loughborough University and attended the Arts Students League of New York as a Fulbright scholar and his work has received international acclaim. He has exhibited with world renowned artists including Lucien Freud, Giacomo Manzu, Rainer Fetting, Enzo, Cucchi, KK Hodicke, Arnulf Rainer and Hermann Albert. Keating has been awarded over 25 awards including a Gold Medal of Honour at the Olympic Fine Art London.
Self-portrait in this Time
by John Keating
Kindly sponsored by the Arts Council | An Chomhairle Ealaíon. Music by Assaf Ayalon "Dancing Trees".
"Keating does not mould the light to stress forms but to give plasticity to the enigma of the vision and of man's memory."
– Fausto Lorenzi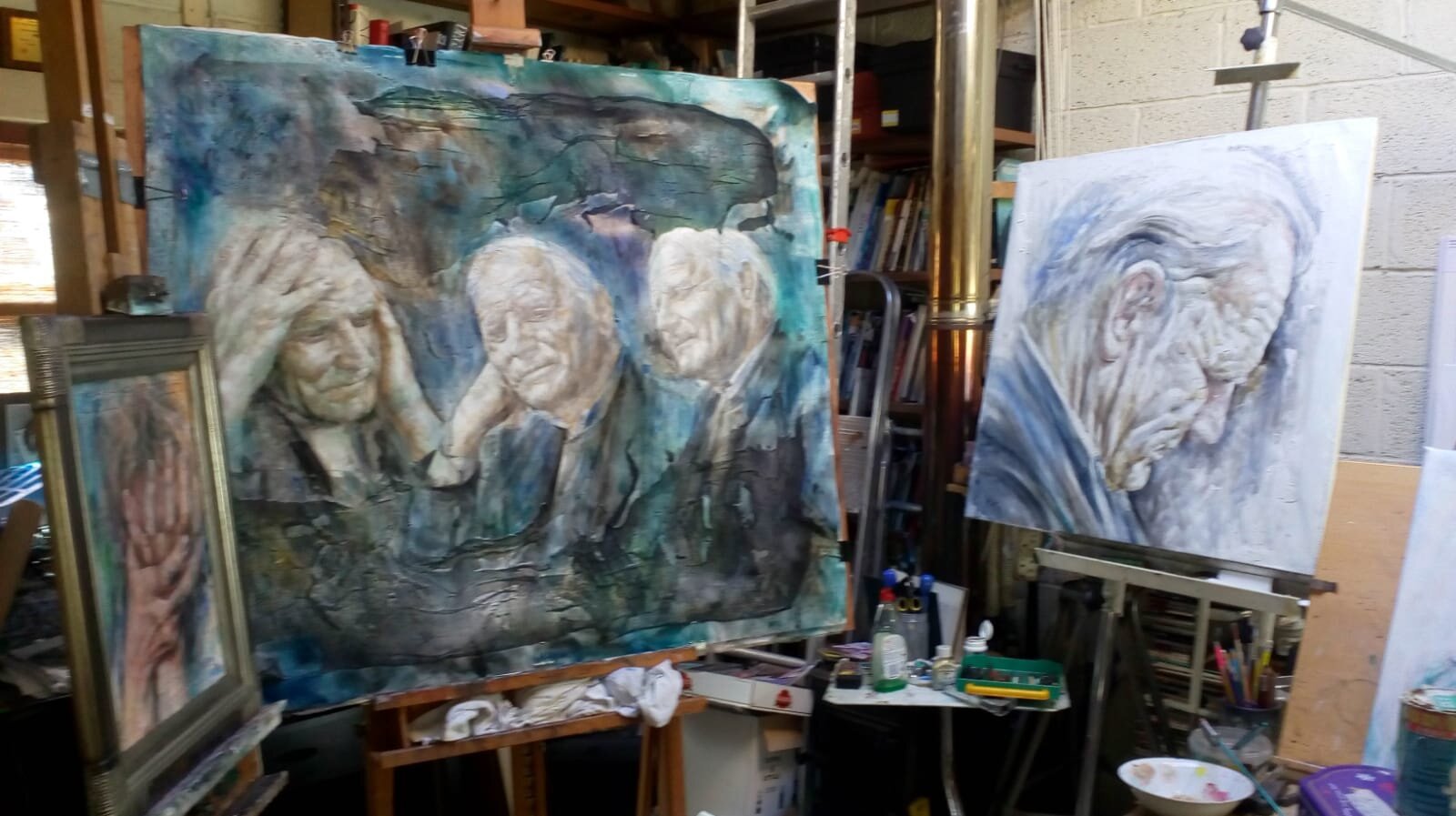 In studio with John Keating
Art Students League Scholarship New York

Pollock – Krasner Foundation Awards for Painting, USA

Fulbright Cultural Enrichment Award, USA

Gold Medal XXV Survey of Painting Bergamo Italy

Commendation, XXI Prix International D'Art Contemporani de Monte Carlo, Monaco

Gold Medal of Honour, Olympic Fine Art, London

Art Water Cube Cup Award, Water Cube International Beijing China

Culture Ireland Awards

Department of Foreign Affairs Award, Ireland

Arts Council Awards, Ireland

I.A.V.I. President's Award for Drawing Watercolour Society of Ireland Exhibition

Segnalato Della Giuria, XXXIV Rassegna Di Pittura, Bergamo
XXII International American Bi-centennial Exhibition, Gallerie Interrnationale, New York, USA

XXIV International Drawing Prize Exhibition, Miro Foundation, Barcelona

100 Works on Paper, Taipei Fine Art Museum, Taiwan ROC

XXI Prix International D'Art Contemporain de Monte Carlo

XXII Prix International D'Art Contemporain de Monte Carlo

Fierra D'Arte Internazionale Modema e Contemporanea Turin Italy

XXV Survey of Contemporary Art Vertova Bergamo Italy

National Concourse of Painting Brembilla Vertova Italy

Rittrati A Testori, Museo, Casa Dei Carraresi Treviso Italy

XX National Survey of Drawing Nova Milanese Italy

XV Triennale Internazionale D'Arte Sacra, L'Aquila Abruzzo Italy

Nus, La Galerie Beckel, Odille, Bolcos, Paris

Giovanni Testori, Un Ritratto L'Omaggio 40 Artisti Contemporanei Legnano, Palazzo Leone da Perego, Italy

The First Beijing International Art Biennale, Millennium Monument Art Museum, China

International Nordic, Baltic Modern Watercolour Symposium and Exhibition, Zvartava Castle, Latvia

This Capricious and Beloved Aquarelle, Draakoni Galleri, Tallinn Estonia

Olympic Fine Arts (OFA) 2012, Barbican Centre, London

Stemperando, 5th Edition International Biennale of Works on Paper, National Libraries of Turin, Cosenza, Rome

2nd Art Water Cube Cup International Painting and Calligraphic Exhibition, Water Cube Beijing

Mani, Solo Exhibition Galleria Marsiglione, Lake Como, Italy

Fragments, Alley Arts Centre, Strabane, Tyrone

La Tavola del Vivere, del Convivere, Sala D'Arte, Palazzo Bovara, Event Expo, Milan

Opere dalla Collezione Bocca, Liberia Bocca Galleria Emmanuelle, Event Expo, Milan

Works on Paper, Compagnia del Disegno, Milan

Ritratti a Testori, Sala D'Arte Palazzo Bovara, Milan

Group Exhibition, Graphic Studio Gallery Dublin

Drawing Studies Exhibition, National Gallery of Ireland

XV Triennale Internazionale D'Arte Sacra

Immagine Femminile Viaggio Senza Fine, Figurano Artisti le Sale Dell'Arte, Palazzo Bovara Milano

§ International Exhibition Qing Zhou Shandong Province China
His work is included in private and public collections in Ireland, the U.S.A., Australia, Italy, Greece and England. Keating has guest lectured and tutored on the drawing studies course at the National Gallery of Ireland, National College of Art and Design, Dublin Institute of Technology and at the University of Pittsburgh, U.S.A.