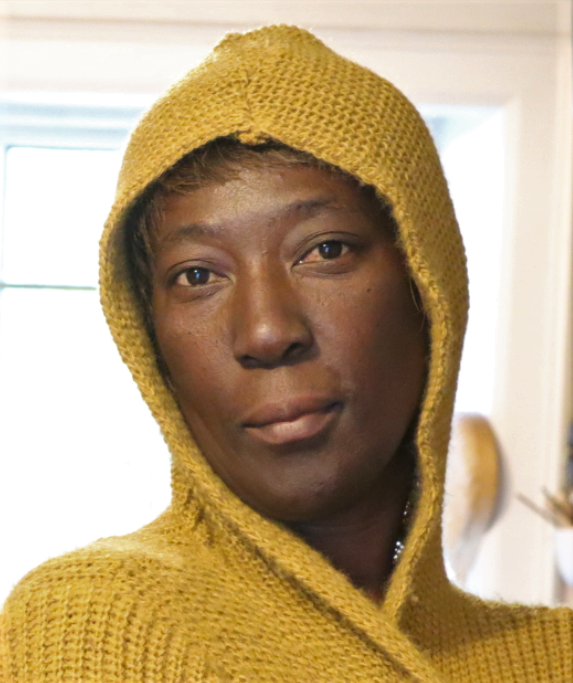 Manuela Madeira is an artist based in Ireland.  Manuela is a portrait and figurative painter. She paints mostly in oils and inks on gesso panels and canvas. Born in Nampula, Mozambique in 1969, Manuela spent her formative years between Mozambique, Tanzania, UK, France and Ireland.

Manuela holds a Masters degree in Art & Process from the Crawford College of Art & Design in Cork, Ireland, a Masters degree in Social Anthropology from The University of Manchester in the UK and a BA (Hon) in History from the Universidade, Eduardo Mondlane, Maputo, Mozambique. She currently lives and works between Dungarvan and Brussels.
Manuela is co-founding member of two art collectives, namely Bank Studios and Eisil Contemporary based in Ireland.  She has held a co-chair position in both where she was in charge of the collective annual programmes that included, studios allocations and artist's residences.  Currently, Manuela is a member of Rhok Academy in Brussels where she also practices her art.
Manuela has had solo exhibitions in Ireland and participated extensively in group shows in Italy, France and Ireland.  A solo exhibition of her work entitled A Batota dos Sonhos (the Gamble of Dreams), addressing the risks women take in defining and pushing the boundaries of their identities and societal roles, will take place in April 2021 in the Fundação Couto in Maputo, Moçambique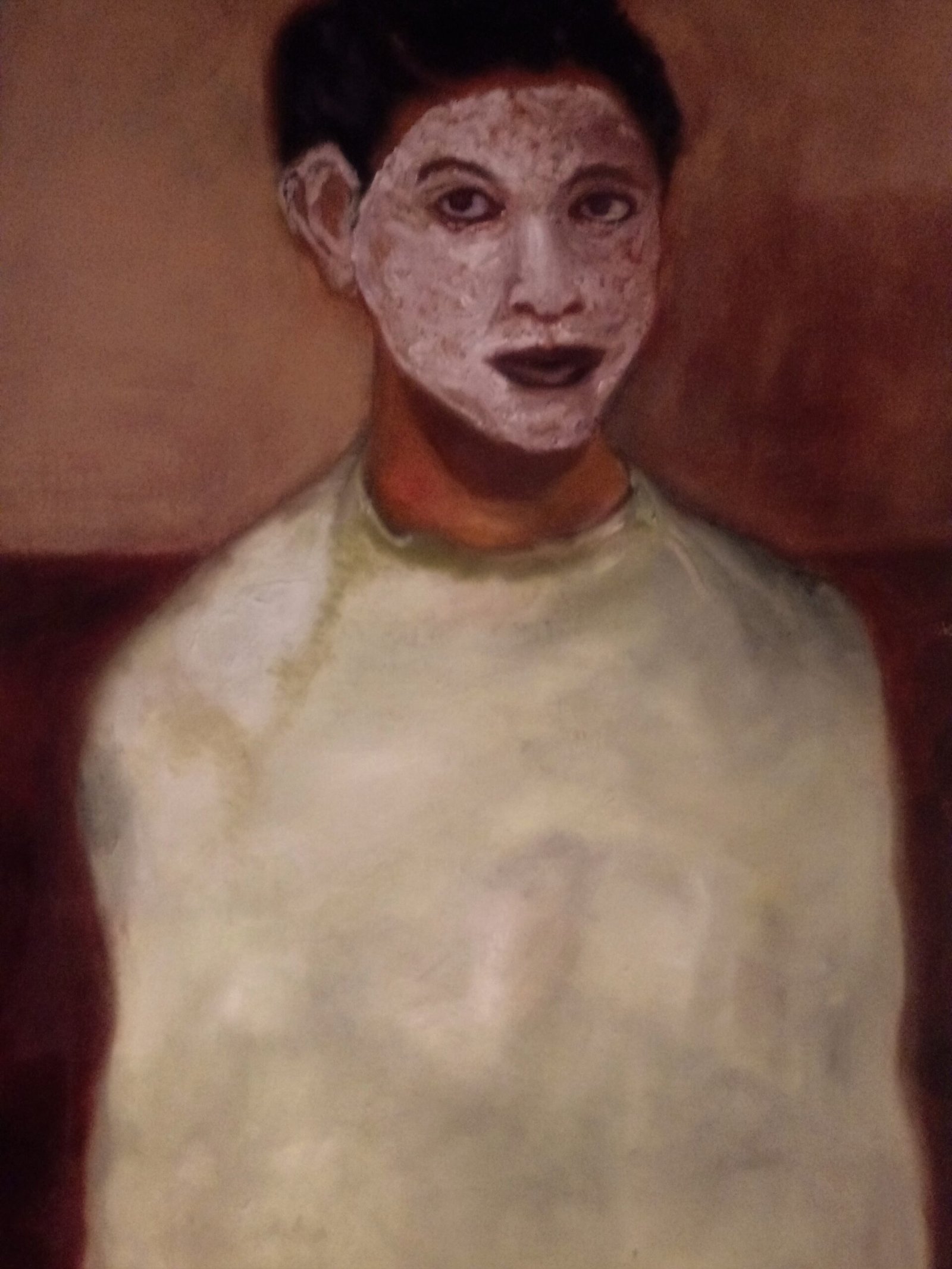 Her figurative and abstract images of women explore and demonstrate how their experiences, emotions and sensations as females are expressed and can be seen in depictions of their physical presence.  Manuela creates challenging pieces imbued with layers of meaning that invite the viewer to develop a relationship with the subject of the painting and explore.
My paintings function to present a timeless anti-archetype portrait of women, beyond national, ethnic or even gender identification. I seek to explore how women and their bodies may resonate, reiterate and reinforce changes we experience in our current and lived social and economic realities.
My work is rooted in an anthropological perspective, proposing conversations around the politics of the female body and the conceptual meanings associated with it.  In depicting the body from images captured during conversations with women, archive materials and film footage, my portraits, rather than serving as representations, draw attention to details such as gestures, objects, symbols, physical discomfort, and emotions.
I try to draw the viewer in as investigator, co-author and witness, provoking predictable and unpredictable cycles of thoughts and associations, providing an experimental chance to challenge one's perceptions, perspectives and assumptions.
The subjects of Manuela Madeira's portraits reach out at the viewer with a vulnerable yet assured gaze. These are intimate portraits of mostly woman whose stories have predominately been omitted from art historical narratives, until recently that is. Woman of different ages, backgrounds and lifestyles sit for Madeira, their stories rendered into each portrait.  Madeira's style shifts seamlessly between a clean astute realism and a loose painterly abstraction, signalling that each story requires its own unique visual vocabulary. Some works incorporate quick gestural marks with incomplete depictions evoking a troubling or unknowable aspect to their narrative. Other works focus in on the subtle details of facial features, where the skin is rendered in smooth and soft colours and tones.
The faces and bodies depicted express an intimacy that emerges through the artist's engagement in conversation with her subjects. Each work operates to re-construct such conversations for the viewer, the subtle facial expression and body language produce a unique sensibility that invite the viewer in. In instances this invitation brings some uncertainty or even apprehension on the part of the viewer, the direct gaze in portrait painting has always carried an underlining provocation or sense of unease. In these works, this gaze asks the viewer to see vulnerability as a strength. Madeira's social and emotional engagement with her subjects stands in sharp contrast to current trends in which social interaction is dominated by the filtering and mirroring of social media.
Within this social media landscape, the important personal narratives of unconventional femininity are rarely given the oxygen to breathe, before being ignited by increasing online toxicity. It is in this context that Madeira's portraits take on an expanded significance for both female storytelling and contemporary painting. Both require an appetite for slowness, for consideration, for intuition, for a real and enduring desire to look and listen and to capture and present something truly honest. 
'On the Portraits of Manuela Madeira'
By Alan Boardman
MA Art & Proccess
Crawford Collège of Art & Design, Cork
BA Hon in History, Universidade
Solo Exhibition
'About Women', 2017
The Old Market House Gallery
Dungarvan
Co. Waterford
Ireland
Group Exhibition
'Blue'
Bank Studios, Dungarvan
Co. Waterford