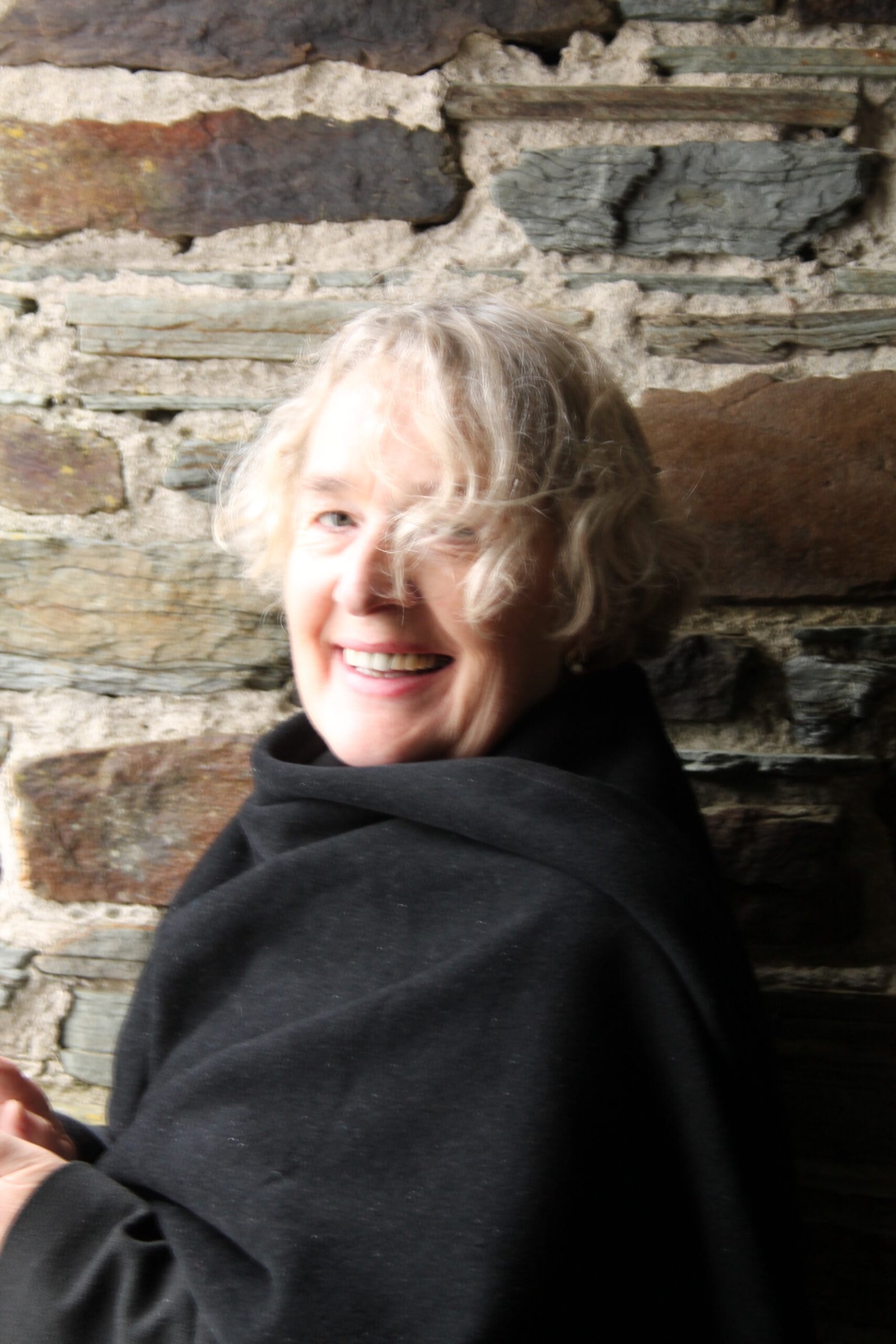 "Art is not what you see,
but what you make others see."
– Edgar Degas
Mary Finn believes that education is the key to personal development. She paints what she loves.  From time to time she is drawn to issue based perspectives. She completed twelve years of third level education all as a mature student including an honours degree in Art in 2014.
Mary Finn hails from Ballinahow Castle on a Farm in County Tipperary, where her family have been for generations.  She was born in the late 1940's, when the world was piecing itself back together after the Second World War.  She got married two years before the Marriage Bar was abolished in 1973. By that point, she was a stay-at-home mother.
When her family was reared, she went back to study and resumed her career. She worked in adult education at the Lifelong Learning Centre, North Tipperary ETB for nine years at the start of a new millennium. She retired in 2012 studying again for a degree in Art.
Today, she explores her creativity in light of all of this.  It's about adapting. It's about her personal development, but also it's about the enduring strength and perseverance inside every woman.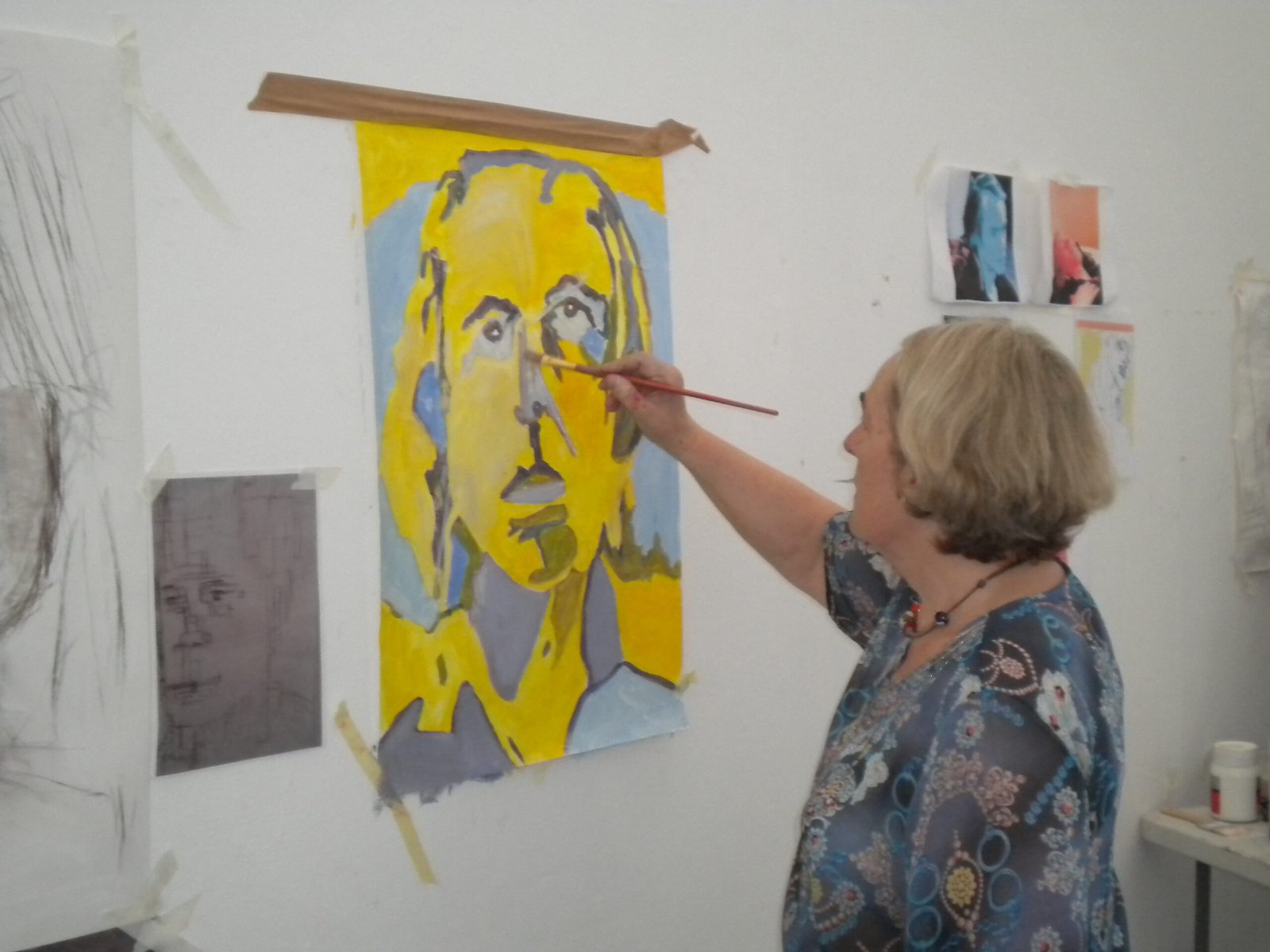 Mary is firstly a painter.  She is a keen creative writer and photographer. This supports her painting and drawing. She attends the Slade Summer School at University College London annually where she has examined many topics. She attends self-directed classes with the Royal Hibernian Academy in Dublin.
She was accepted as a Tyrone Guthrie Annaghmakerrig, Newbliss, Co. Monaghan, resident in 2016.  She goes there to paint as often as possible. She is a volunteer at the National Gallery of Ireland when time permits.
From time to time I look at my art from an issue-based perspective. My current body of work invites you to look at a number of paintings examining the question.
"Does fashion define us."? The Many faces of Molly.
When I was at boarding school I lay awake at night dreaming about fashion and colour. Now I think about this more serious question.
Is what you see usually what you get in terms of our apparel?
'Dear Miss O'Connell" was a 2016 Cambridge exhibition in which I examined the effects of the Marriage Bar in Ireland which was abolished in 1973.
My work is influenced by my life and surroundings.  I paint what I enjoy.  I am drawn to figurative drawing and painting.  I also enjoy landscapes and seascapes from time to time.
I like to work with charcoal, pencil, and pastel watercolour and have created several artists' notebooks for exploration of materials. My exhibited works are usually completed in Oils but sometimes-in Acrylic or Gouache.
2019 Cashel Library
2019 The Source Library Thurles, Co. Tipperary.
2017 ART OF THE HEART (a group exhibition of Tipperary Artists) www.southtippartscentre.ie
NO FIXED ABODE The Copper House Gallery Dublin for the Peter McVerry trust  http://www.thecopperhousegallery.com
2016 "Dear Miss O'Connell" Changing Spaces Cambridge UK
2016   Summer School Show, The Slade College, London.
2015 Cairde Visual Open Submission Hyde Bridge Gallery Sligo
2014 June 5th (1 week) DIT BAVisual Art Graduate Show Portland Row Dublin
2014 May/June West Cork Arts Center DIT BAVisual Art Graduate Show
2014 May "Surge" DIT BAVisual Art Graduate Show Sherkin Island
2014 March DIT Degree Open day Exhibition, Sherkin
2013 Summer School Show, The Slade College, London.
2010 INET Annual Art Exhibition, The Distillery Building Dublin (Group Show)
2007 Cashel Library, Co. Tipperary Solo Show
2006 The Granary Cahir, Co. Tipperary Solo Show
2005 "Flow" The Source, Thurles, Co.Tipperary Curated show for NTVEC
2000 Tipperary Institute, Thurles, Co. Tipperary (Group Show)
Residency
2012 BAVA 3, IMMA., Royal Hospital Kilmainham, Dublin 2.
Student project
2017 ART OF THE HEART (A group exhibition of Tipperary Artists)
BBS Hons.
BA Visual Arts Hons.