ARTIST/PAINTER Oonagh Latchford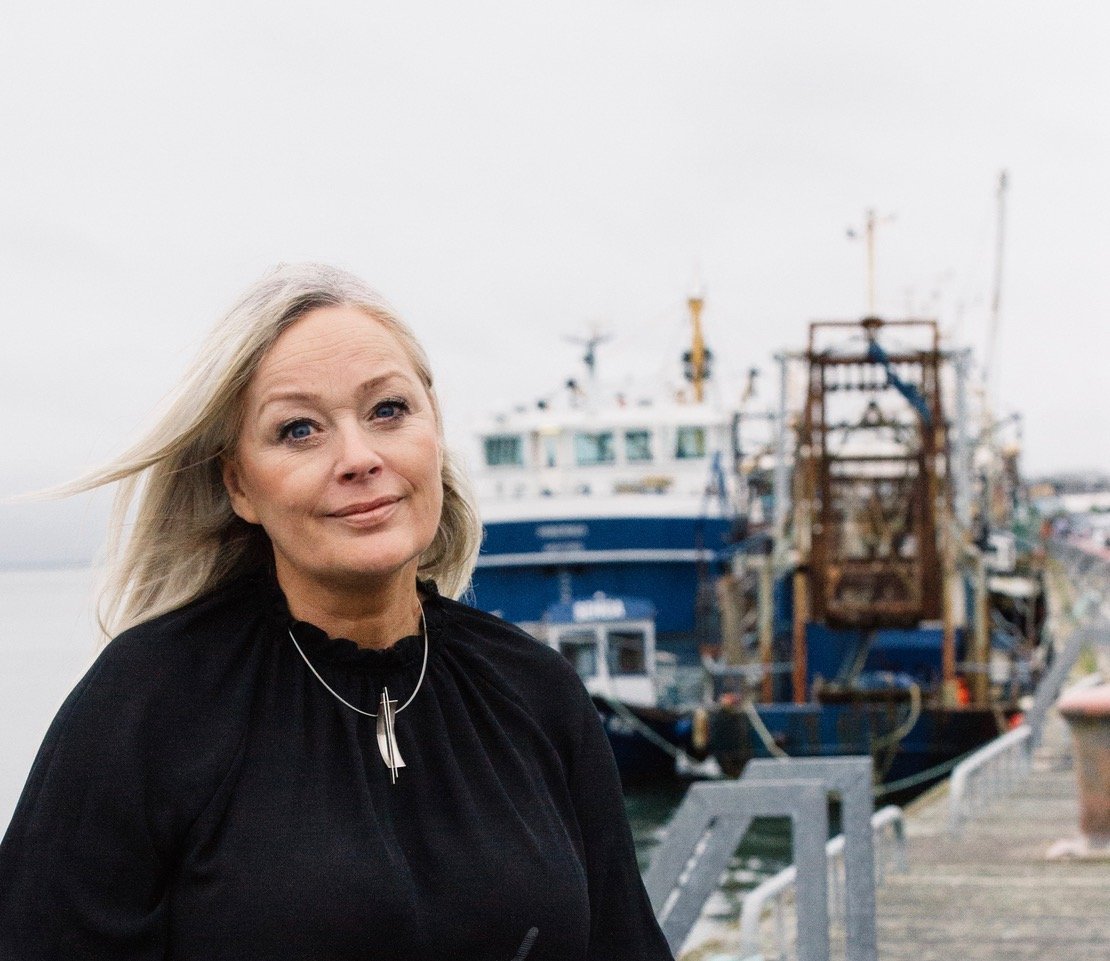 "The longer you look at an object, the more abstract it becomes, and, ironically, the more real" Lucian Freud.
Latchford holds a BA (hons) in Art. Originally from Dublin, she now lives and works in Wexford.  She was recipient of an Artlinks bursary in 2018 and of County Wexford Arts Department's Tyrone Guthrie award in 2014. She has been awarded primary school residencies under the auspices of the Living Arts Project in 2014, 2106, 2017 and in 2018. She works as a facilitator within County Wexford Arts Department Arts Ability programme. 
Exhibitions include Scéilini in Paint,  a solo show in the Anita Chan Lai-Ling Gallery, Fringe Club, Hong Kong as part of her residency for the Irish festival Asia 2018, with support of Culture Ireland. Also Painting is dead- WHO SAYS?, group show Kamera 8, Wexford, curated by Anya Van Gosseln. Her paintings are held in both private and corporate collections within Ireland, Hong Kong and the USA.
Ever since Latchford was a small child she has always made art. She says that corny and cliched as it might sound, it is as much a part of her as walking, eating or breathing and is a language through which she express herself.  Latchford grew up in Dalkey, a small village in county Dublin, but has lived and worked in Wexford for the last twenty years or so. Both areas are by the sea and this has always been a huge part of her life. Growing up, the artist's father had a small fishing boat which if she wasn't in –  chances are she was helping to strip and repaint. The smell of turps, despite being a constant in her studio, instantly transports her back in time to this every time she opens a bottle. Seemingly never ending hot summers were spent fishing and going back and forth to Dalkey island, where she and her friends explored the ruins of the old fort and had all sorts of adventures, imagining they were the Famous Five. They swam in the small cove whilst their mums sat chatting, picnic'ing, keeping a watchful eye. 
It is hardly a surprise given the enormous influence of the sea in her life- that if found its way into her work.  Latchford's beach themed paintings stem from a mixture of these memories merged with more recent times spent on the gorgeous Curracloe beach, close to where she lives in Wexford.  (You might know it as the beach that Saving Private Ryan was filmed on). She observes people lost in thought, digging sandcastles, running, chatting, swimming – generally doing what we all do on a beach- and she translates their gestures into paintings. Whilst the places are inherently part of her, It is primarily the figure that she is interested in rather than the landscape, which she abstracts and simplifies, breaking it down into blocks of colour.  Another strand within her work is portraiture. She likes and is interested in people and their stories, simple as – and that is why she find painting them so intriguing.
Joes Boat, Oil on canvas, 80cm x 80cm, 2019
My practice is predominately composed of painting. I work in both acrylic and oils and I paint on both traditional and non traditional surfaces.
The bulk of my work is figurative and consists of two strands – portraiture and depictions of figures in imaginary, abstracted or remembered landscapes.  Reflections of different lives, different paths and different outcomes.  My work is economical in detail, translating the light and shadow through paint into recognisable forms, without ever wanting to be photo realistic representations.  I work from source images that are family photographs, both old and new. I generally build up my paintings in layers, leaving areas to show through or sand back the paint, exposing the history of previous marks and ideas – a nod to the past.
A pink line has become a recurring motif within my work, wrapping itself protectively around figures and linking people and places. It, along with what some describe as an unusual colour palette. serves as an element of abstraction, jarring, I hope, against straightforward reading of the work as simple scenes – and the idea of place is closely tied with my identify and memory.   
My aim is to capture something of the essence of a person or a memory of a place -or a gesture, rather than a photo realistic representation.
From time to time there are socially engaging elements within my work, where I put a call out on social media for people to send me images from which I make paintings whilst live streaming for viewers to watch and chat with me whilst I paint.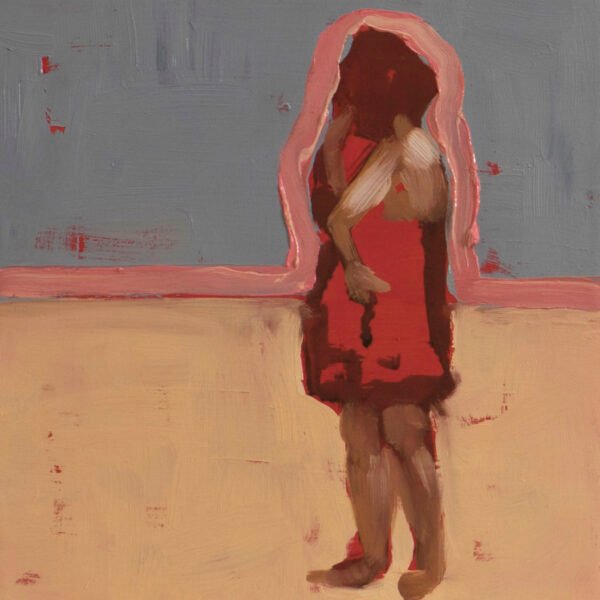 Watching, 2020, Oil on Ceramic tile, 20cm x 20cm