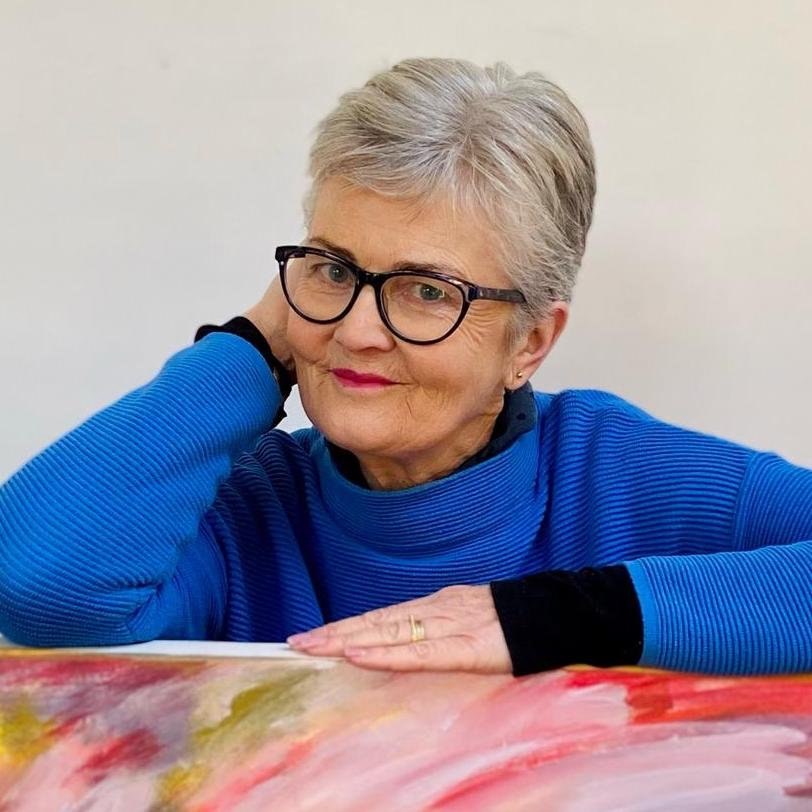 "Inspiration comes from my way of looking at life. I think visually and express myself through my making."
Galway-born, Honor FitzGerald studied at the NCAD, Dublin, and Crawford, Cork. She has taught at third level at the Munster Institute, Cork, and Athlone IT, and secondary level in Dublin, Monaghan, and Roscommon.
Honor works with paint, clay, bronze, glass, and print. Inspired by the human form and natural landscape, she uses drawing from which her work develops. Sketches of her immediate surroundings gradually become more abstract through the making process, facilitating the aesthetic process of subtraction, as a mode of 'thinking through making'.
Honor also draws influence from her background in printmaking, with extensive use of texture, layering, and stenciling. Each painting created is an exploration of meaning and material through her visual language. The titles of her works often reflect the thoughts behind or beside the work.
ARTWORKS BY
Honor Fitzgerald
My practice combines figurative and abstract elements with strong graphic energy that evoke memory and experience. My visual language is constantly exploring new ways to reflect my interest in complex human emotions through the use of the human form and natural environment.
Drawing is often the way I sort my ideas and progress my work in a spontaneous and organic way in my studio. Each piece created is an exploration of meaning and material. The title I give my work often reflects the thoughts behind and beside the piece and offers a way in. Place is an important element as I respond to form in the landscape and my environment.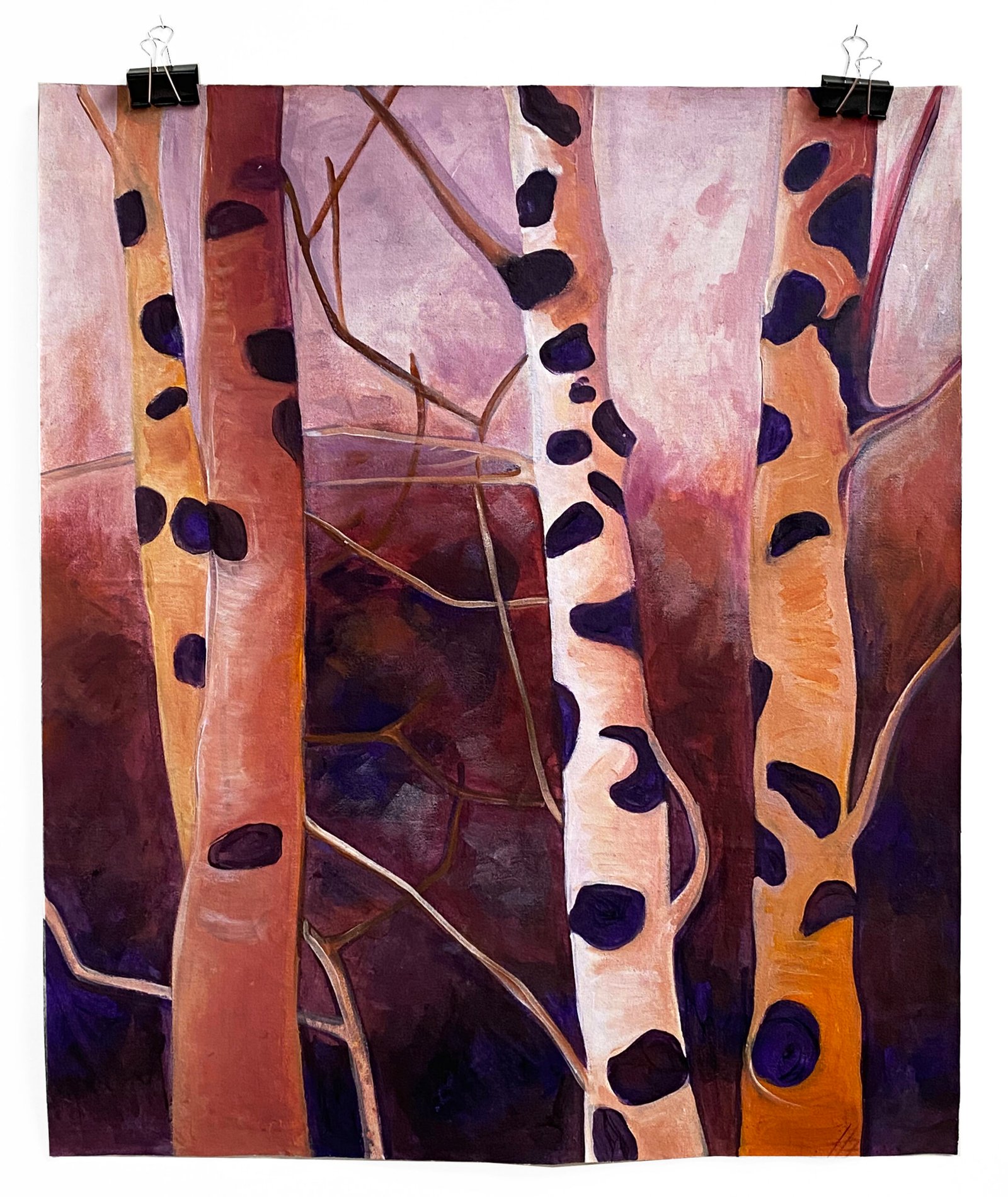 Above: 'Speckled Trees'
Acrylic on Paper, 68cm x 83cm, 2021
National College of Art & Design, Dublin
---
CIT, Crawford School of Art & Design, Cork
2020: Out in the Open, Roscommon
2019: WAR exhibition Roscommon Arts Centre "I am" Westport Arts Festival
2018: "An image, a poem" Roscommon & Boyle
2016: 25yr celebration exhibition Working Artist Roscommon
2003: Celtic Links – Mullingar Arts Centre & Inverness Museum and Gallery, Scotland
2002: Out in the Open Roscommon
2000: Solo Show – Foxford Arts centre
1996: The Bag Piece Ampersand 5 – City Gallery Dublin
1996: Bilerhaus, Schwalmstadt-Treysa, Germany
1996: Museum Zigenheim, Germany
1996: Christmas Show, Roscommon
1995: Famine Exhibition – Frenchpark & American Embassy, Dublin
1995: Crossroads Symposium – Roscommon
Working Artists Roscommon
Visual Artists Ireland