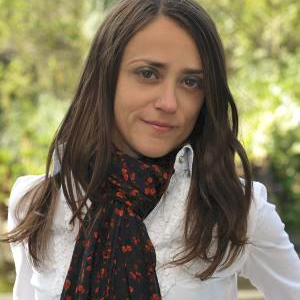 Letizia Lopreiato is a multilingual visual poet and film photographer supported by the Arts Council of Ireland, whilst working with 35mm photography, poetry, spoken word, and Super 8 film, to develop her autobiographical and social documentary practice.
Magnum Photos Portfolio Review featured artist (2020), Lopreiato embraced film photography in February 2018, after her visual impairment diagnosis. The artist writes and performs her poetry in English, Italian and Spanish. Her work is published in the UK, Ireland and Italy. Lopreiato is a professional member of Visual Artists Ireland, and her work is part of Ireland's Office of Public Works State Art Collection.
Lopreiato's artistic practice is engaged in reclaiming a different way of storytelling: from
empathy to connection, from impairment to empowerment, from grief to love, from confinement to acceptance, social engagement and equality for our environment, both at an individual and community level.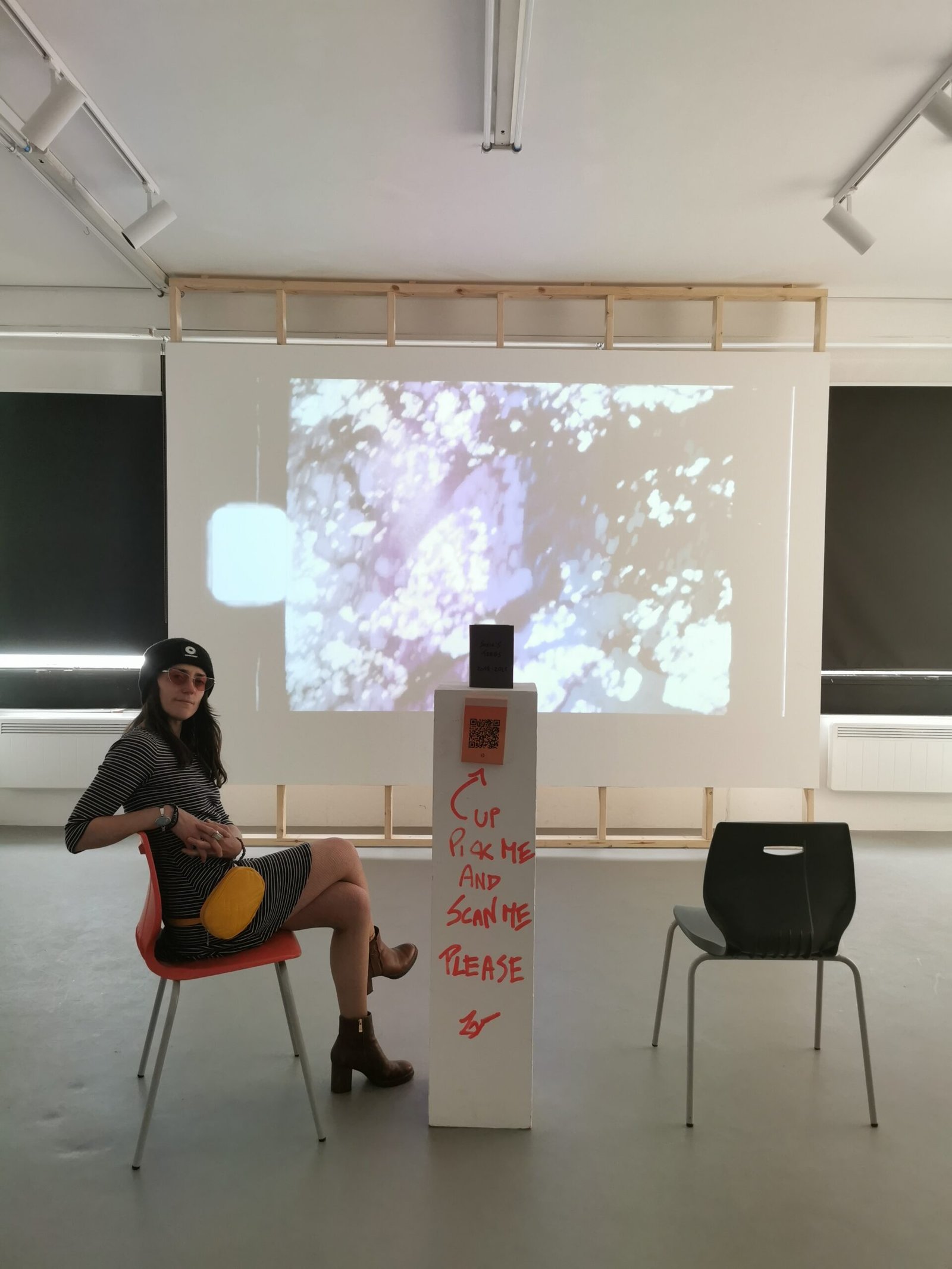 ARTWORK BY
Letizia Lopreiato
"The Journey of Sonia's Trees" launches Letizia Lopreiato's newly designed social  documentary series, with Sonia's Trees (2018-2021), representing the pilot project  and starting point. The Journey of Sonia's Trees expands from the creation and  exhibition of the artworks into a performative form of art practice, which includes  artist talks, giveaways of handmade native seed art-packs, and community  engagement activities devoted to promote pluriversal social inclusion, through the  introduction by the artist of barrier-free technology, and by developing tactile images.  
By carrying out socially engaged initiatives through her art practice, Lopreiato aims  for all of her project to serve as catalysts of change in the conversation social and  environmental justice topics, from social inclusion in photography, to reforestation thanks to native seeds and tress, and eco-sustainability / conscious living, chosen as a life style. She also hopes to promote social inclusion and equality through the set  up of all her exhibitions (both off and on-line), and through the design of the different  community based actions, which together give shape to the imagery of Letizia  Lopreiato's visual poetry social documentaries and their multifaceted meanings.
Above: Sonia's Trees (2018-2021), Letizia Lopreiato
January 2020: PG Creative and Cultural Entrepreneurship, Trinity College Dublin
---
September 2020: Visual Arts, WorkShowGrow, (on-line academy) visual poet artist and founding member, London, UK (https://www.workshowgrow.com/)
---
2004-2008: MA (Hons) International Relations, Universita Cattolica del Sacro Cuore di Milano, Italy
---
2006 – 2007: Merit EU Commission Scholarship for MA Degree Dissertation Research Project, Carsten Niebuhr Research Center for Strategic Middle East Studies, Copenhagen University, Copenhagen, DK
---
2001-2004: BA (Hons) Political St. (Major: media), Universita Cattolica del Sacro Cuore di Milano, Italy

Visual Arts Training
October 2019: Camera-less Photography, Luminograms and film making training with visiting Latvian film maker, Leva Balode, The Darkroom, Dublin, Ireland (one weekend workshop)
---
October – November 2018: BW Darkroom Photography, The Darkroom, Dublin, Ireland (one month course)
---
April – May 2018: Intermediate BW Darkroom Photography, The Darkroom, Dublin, Ireland (one month course)
Solo Exhibitions:
PhotoIreland Festival 2022 Dublin Castle – The Printworks Building, Ireland (July-
August 2022)
ONCA Arts Gallery, Brighton, UK, (May-June 2022)
Phoenix Art Space, Brighton, UK (April-May 2022)
2020, The Timelapse, solo exhibition of BW extracts from The Timelapse, as part of Dublin Culture Night program, The Darkroom, visual poetry (media: poetry, film photography ), Dublin, Ireland
2014, Dare to Dream, White Lady Art Gallery, visual poetry, Dublin, Ireland
Selected Group Exhibitions:
2020, Culture Night, Photography Group Exhibition, Voodoo Studios Gallery, participated with one visual poetry artwork , September 2020, Dublin, Ireland
2020, Poetry Day Ireland – There will be time, From the Front visual poetry artwork, Dublin, Ireland
2018, Culture Night, The Darkroom group exhibition as part of the Culture Night official program, participated with one film photography artwork, September 2018, Dublin, Ireland
2014, White Lady Art Gallery Winter Show, December 2014, participated with eight Visual Poetry artworks, my poetry illustrated by a peer on acrylic / black and white ink canvas, Dublin, Ireland
Platforms: Selected features:
2020, Workshowgrow, founding members collection, visual poetry extract, "The Timelapse" project
2020, PH Museum, Photography Museum of Humanity, "The Timelapse" project, London, UK
2020, Cassandra Voices, "The Timelapse" project, Dublin, Ireland
2020, Photojournalism Hub, "That Visible Invisibility" documentary project, London, UK
2020, All Cities Are Beautiful, single photo, Berlin, Germany
2020, Massisolation Format project, Format Festival in collaboration with Gallery of Photography, Ireland, single photo, Manchester, UK
2020, Photographers in Isolation, selection of 3 photos, London, UK
2020 Portyphoto, Portobello Photography School Collective, two photos, Edinburgh, UK
2020 – Artist of the Month, Cassandra Voices, arts and culture publisher, Dublin, Ireland, June 2020
2000 – Premio di Poesia Citta' di Monza (National Poetry Award), winner with two poems featured in written publication and prize catalogue
2019 – Ranelagh Arts Festival, top 5 finalist artists to perform at closing ceremony, Dublin, Ireland
1996 – Premio di Poesia Rotary Club (National Poetry Award), winner with two poems featured in written publication, prize catalogue, and performed live
Visual Arts:
2020 – All Kinds Gallery, 100 selected artists art book publication, Henn's Teeth Gallery and Publisher, Dublin, Ireland
2020  –   "Of Trauma and the exile from self, and the world we once knew …" , The Timelapse project, edited by Frank Armstrong, on-line publication, June 2020
2020  – "That visible invisibility, my Covid 19 photostory from locked down Dublin", PhotoJournalism Hub, London, April 2020
Poetry:
2000 – Premio di Poesia Citta' di Monza (National Poetry Award), winner with two poems featured in written publication and prize catalogue
1996 – Premio di Poesia Rotary Club (National Poetry Award), winner with two poems featured in written publication, prize catalogue, and performed live at prizes' ceremony