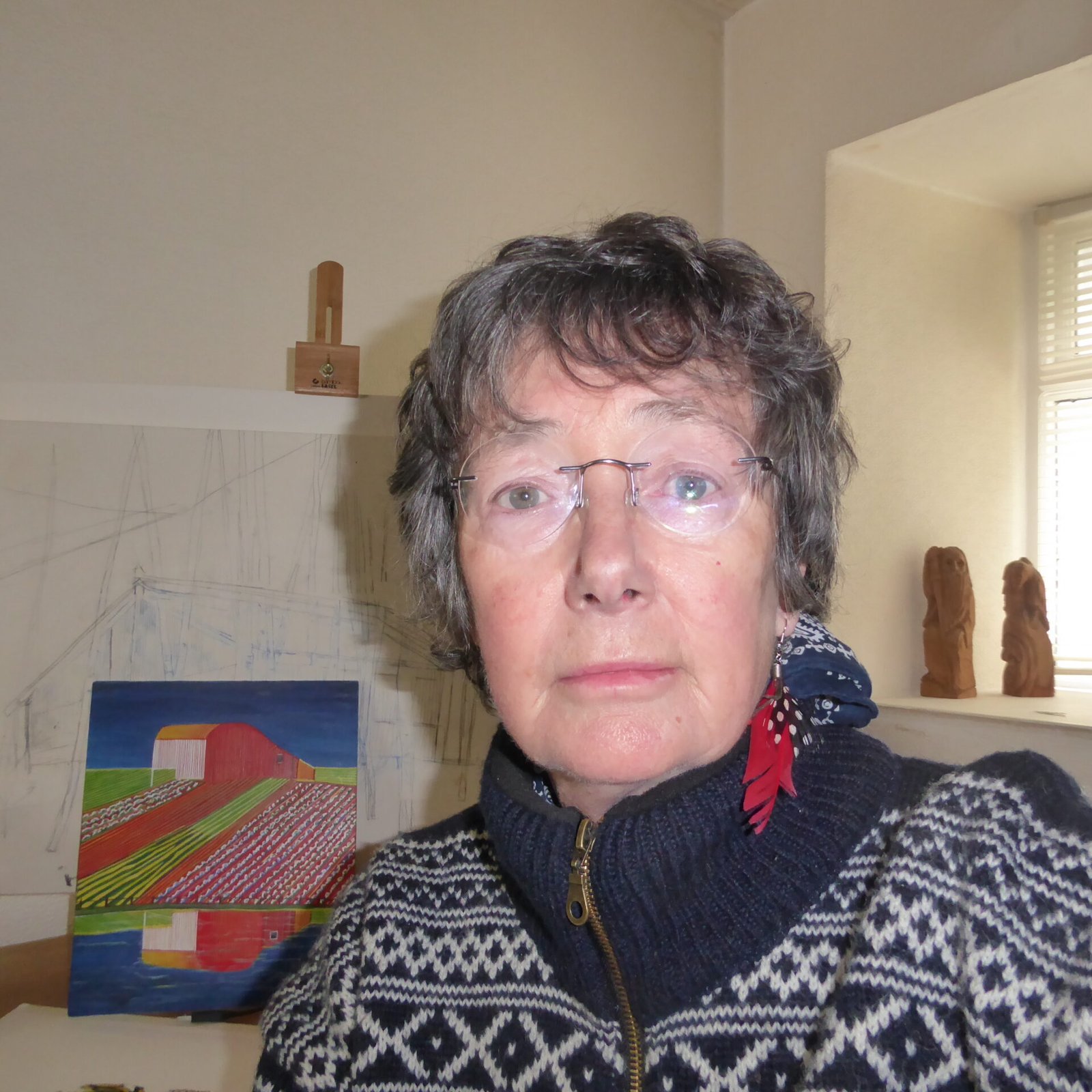 Paula Pohli is a lino-printmaker and a painter in watercolour and egg tempera as well as a graphic artist.
Her work is in the National Gallery of Ireland and continues to make work as an independent, full-time artist since 2010. Paula was born in Dublin and has lived in Canada. She speaks German. She lived in Dublin up to 2011, in County Mayo 2011 – 2022, and currently lives in a rural town.
Above: "Lantern Leaves" by Paula Pohli
Painting in traditional egg tempera, 25x28cm, 2022
Paintings: Paula paints on paper, boards and gessoed panels in the traditional medium of egg tempera with egg yolk, pigments and water. She also paints in watercolour with Gum Arabic, water and pigments. Mixed media is a new experiment.
I paint and make prints of landscapes and cityscapes: nature; wild life; bird life in their poetic facets, beauty, and strengths; abstracts; fantasy; portraits too. My themes are diverse. I am a prolific artist and my artistic interests are explored in a breadth of themes and media.
My prints and egg tempera painting suit my graphic approach to art. I wish to emphasise that egg tempera painting is above all an elegant, aristocratic, linear graphic form of painting. It is a beautiful medium for colour.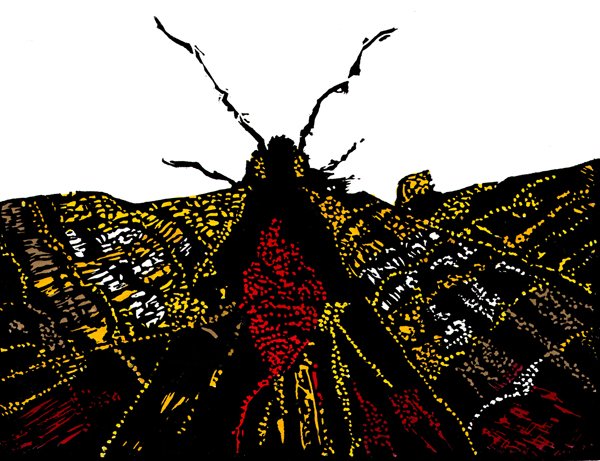 Above: "Nightwing Emerging" by Paula Pohli
Featured in the National Gallery of Ireland Collection
Linocut colour, Print – Hand burnished, 27cm x 29cm, 2022
5 years German language
1 year Fine Art in NCAD
1 year UCD B.Comm
1 year French literature in Quebec, Canada
Solo Exhibitions
Dublin 2000-2023 including features at Irish Architectural Archive: Exhibition for a Good Man;  Darc Space: Tempus Fugit (2017), Lino and Egg (2015), and Art Lino (2010).
Galway 2021: Juxtapositions in the Kenny Gallery, Galway.
US 2012: Connecticut and New York.
Other solo shows in Germany, Monaghan, Holland.
Group Exhibitions
Green Fuse Gallery
Dublin Graphic Gallery
The Lemon Street and Original Print Galleries
The Bridge Gallery
SO Fine Art Editions
The Kenny Gallery
The Hamilton Gallery
The Lavitt Gallery
Doorway Gallery
6 works featured in the National Gallery of Ireland