"Art is not what you see,
but what you make others see."
– Edgar Degas
Lorraine Hogan is a visual artist based in Cork, Ireland. She graduated from Crawford Art College with a First Class Honours Degree in Fine Art. She graduated top of her class and was awarded the Cork Film Award for her Degree show in Crawford. Lorraine has exhibited her art work internationally and throughout Ireland. Her printmaking work has featured on billboards in the UK and Ireland. Lorraine's work combines photography, printmaking, painting, video installations and sound.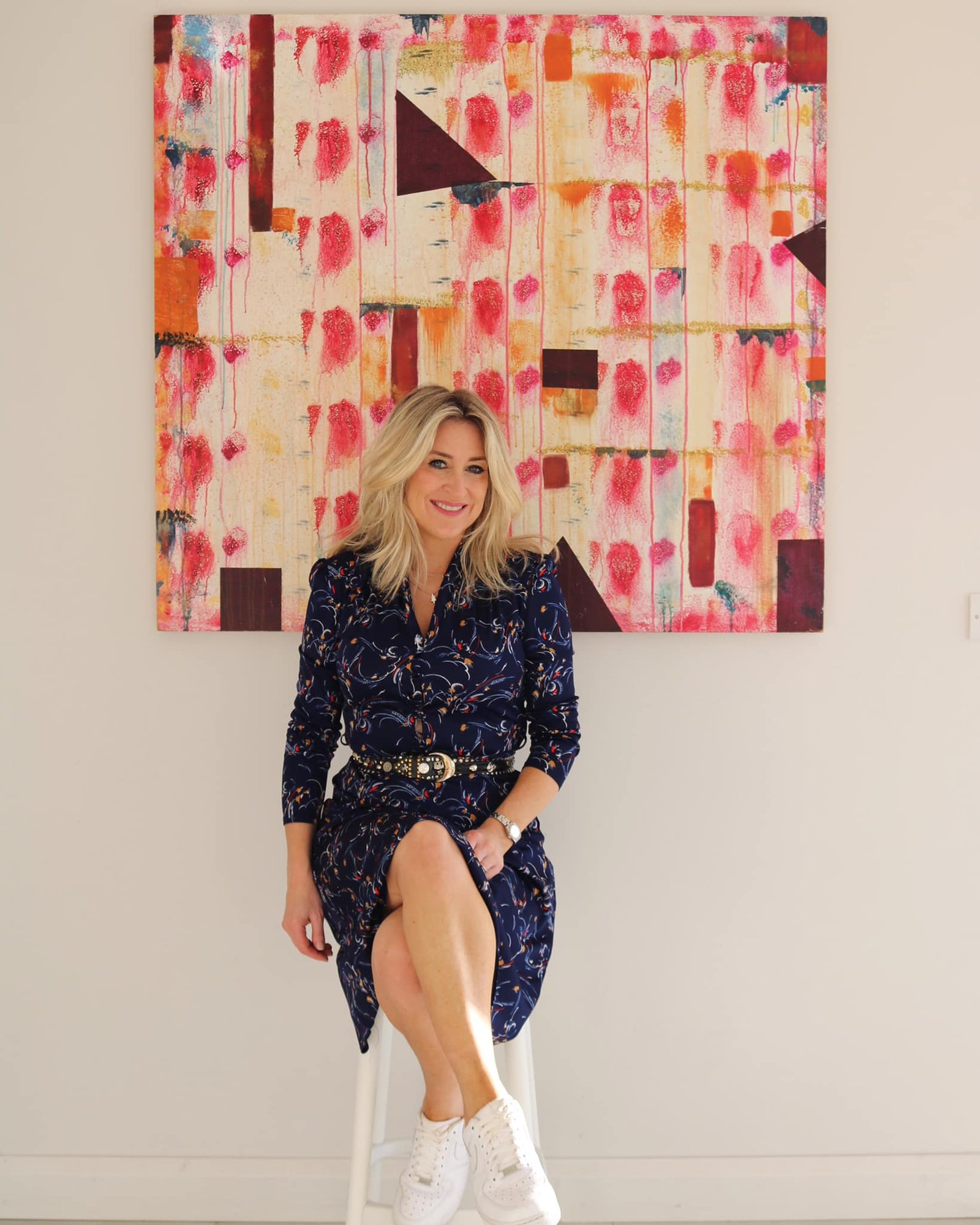 ARTWORKS BY
Lorraine Hogan
My practice is multidisciplinary and the art work is nearly always a response to the environment. My paintings contemplate the fragmentation of time and biodiversity. They are built up of geometric shapes, elements of repetition, pattern and vivid colour. 
When the government introduced travel restrictions it gave me the opportunity to see nature around me in a new way. The notion of stopping and seeing how importance biodiversity is, is where the series 'Yellow Halo' began.
2015: First Class Hons BA Fine Art – Level 8 CIT, Crawford College of Art and Design.
---
2009/2010: Colaiste Stiofain Naofa, Art, Craft and design – FETAC Level 5
2022: Tracton Arts Festival Exhibition, Kinsale, Cork 

2020: Tracton Arts Festival Exhibition – Online 

2019: Tracton Arts Festival Exhibition – Cork 

2016: Tracton Arts Festival Exhibition – Cork

2017: Aula Maxima – Premiere of art/sound installation "Breathe Me In". A collaboration with The Cork Film Centre 

2014: NA H'OIBREACHA – Crawford Art College of Art and Design Degree Show 

2013: IMPACT 8 – International Printmaking Conference, Scotland UK (A group exhibition on 80 billboards) 

2013: Cork Printmakers – Cork City, Ireland 2013 

2013: Post It: IMPACT 8 – Culture Week, Cork City (A group exhibition of 80 billboards)




2013: Crawford College of Art and Design




2013: Deep South Bar – Cork City




2013: A W T Y – Cork City 

2012: Lismore Castle -Waterford 

2009: Colaiste Stiofain Naofa – Cork
2015: Awarded 'The Cork Film Award' Price for her Degree Show